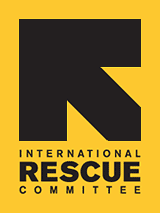 Artvocacy 2012- A Great Success!
For the seventh year, the IRC in Seattle hosted "Refugee Artvocacy" in honor of World Refugee Day. On Thursday, June 21st, many gathered in a once-empty art gallery in Pioneer Square, to take in refugee art in its many beautiful forms. Pieces included paintings, charcoal drawings, and sculptures, as well as jewelry and other hand-made crafts.

The night began with a USCIS naturalization ceremony, where six refugees completed their long journey to become United States citizens. During the touching ceremony, two young children of a newly sworn-in American citizen led the crowd in the pledge of allegiance, prompting many eyes to tear-up. This ceremony was an incredible way to kick-off the event by reminding those in attendance of both the struggles and victories of the refugee community. We were so thankful to be able to partner with USCIS to incorporate the honoring of local refugees in such a special way.
We also had the privilege to include Mayor of Seattle Mike McGinn's World Refugee Day Proclamation read by Magdaleno Rose-Avila. Magdaleno was recently appointed as Director of the Office of Immigrant and Refugee Affairs in the Mayor's Office. The proclamation stressed the importance of refugees in our community and was a beautiful ending to the naturalization ceremony.
The rest of the night was filled with delicious food, beautiful music provided by two Bosnian men and great conversations with and around the artists and their profound work. One artist noted, "this is such a great opportunity for us to get to share our art and our stories with people in Seattle. We have not found many opportunities like this." And share they did as most of the artists were there to discuss their art with those in attendance. Many of them returning artists, such as Amra Bilic Hamzic, Poul A. Costinsky and Pietro Frediani, as well as new faces to Artvocacy including Mahmoud Al Mammar, Rah Nay Kaw Htoo, and Hani Al Hilali. The IRC in Seattle would like to thank each and every one of them for sharing their passion and their story with those who came to the event.

A big thank you to Beecher's Cheese, Caffé Umbria, The Cheesecake Factory, Delicatus, F.X. McRory's, Grand Central Bakery, Rocky Mountain Chocolate Factory and Tutta Bella for providing the food and drinks for the event. Lastly, the event would not have been such a success without our amazing IRC in Seattle volunteers! Thank you for your time and dedication!