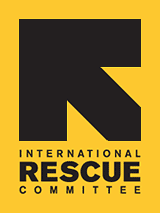 Back to School Backpack Drive
August is nearly here, which means the 2011-2012 school year is not far behind! The IRC is in need of your help as newly arrived refugee youth prepare for the upcoming year. We are seeking donations of new backpacks and school supplies for students in grades K-12. Throughout June and July, the IRC resettled several refugee families with school aged children and we expect to welcome many more before the summer's end. With your help, we can send these kids to school in style come September!
Please see the list below of school supplies needed to go into the backpacks. In lieu of school supplies from the list, we can also accept gift cards to Bartell and Walgreen drug stores. Gift cards will allow families and volunteers to purchase the necessary school supplies for individual students.

The backpack drive will run until Friday, September 9th. Backpacks may be dropped off at either the IRC Seattle office (100 South King Street, No. 570, Seattle, WA 98104) or SeaTac office (16256 Military Road S, No. 206, SeaTac, WA 98188).
Please direct any questions or requests for further information to Seattle@rescue.org with "backpack drive" as the subject line, or give us a call at 206-623-2105. Thank you for your support!

School supplies for Tukwila and Burien schools:
3-ring binders (1.5 or 2 in.)
Black or blue ball point pens
Colored pencils
Composition notebook
Crayons (24 pack or larger)
Disinfectant wipes
Dry erase markers (black or blue)
Eraser (pink soft)
Glue stick (white, small or large)
Hand sanitizer (unscented, 8 oz)
Highlighters (yellow, green, blue and pink)
Index dividers for binders (5- or 8-packs)
Kleenex/Facial tissues
Markers (wide tip, washable)
No. 2 pencils (yellow, no mechanical)
Notebook paper (wide and college ruled)
Protractor (clear preferred)
Ruler (with both metric and standard)
School box (plastic preferred)
Scissors (such as Fiscars school scissors)
Spiral notebook (wide ruled)
Twin pocket folders
White Elmer's glue
Zipper pouch/pencil pouch


Return to the IRC in Seattle