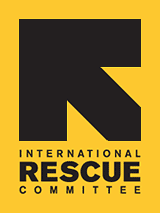 Become an AmeriCorps VISTA with the Refugee Support Network!
The Refugee Support Network (RSN) is currently recruiting for four AmeriCorps VISTA positions and one AmeriCorps VISTA Leader position (leader applicants must have served one year as a VISTA to be eligible). The RSN is a coalition of refugee service providers in the Seattle/King County region committed to one common goal: create better lives for refugees and immigrants in King County.
AmeriCorps is a network of local, state, and national service programs that connects more than 70,000 Americans each year with service positions to meet our country's critical needs in education, public safety, health, and the environment. AmeriCorps*VISTA (Volunteers in Service to America) is a federally subsidized division of AmeriCorps that offers participants a monthly living allowance of approximately $980.00, medical benefits, childcare assistance (if income eligible), and an education award of $5500 or a stipend of $1500 upon completion of 1 year of service.
These one-year VISTA terms begin in April; however, the application deadline for the four VISTA positions is February 1st (The VISTA Leader position is accepting applications until April 5th.), so apply now to become a part of the RSN team ! Check out the position descriptions below for more information.
International Rescue Committee- The Community Engagement Coordinator VISTA will work closely with the IRC in Seattle's Development Manager to develop and implement ongoing engagement plans for IRC donors, volunteers, and clients. The member will perform community relations, community engagement, and outreach work and coordinate and develop committees to expand outreach to the community.
International Rescue Committee- The Learning Center Coordinator VISTA will oversee the IRC in Seattle's Learning Center educational programs—including the Job Readiness Class, Citizenship Tutoring Program, and School Registration Program. The member will strengthen existing educational programs as well as develop new programs for IRC clients.
Asian Counseling and Referral Service- The Volunteer Program Assistant VISTA will work closely with ACRS's Volunteer Coordinator to expand and enhance the volunteer program. Major responsibilities include recruiting, screening, and orienting volunteers; coordinating volunteer feedback and recognition programs; and assisting in conducting a volunteer program evaluation.
Somali Community Services Coalition- The Resource Development Coordinator's VISTA's primary duties will be as fund developer and grant writer. Major responsibilities include developing a resource development plan for the organization, researching grant funding opportunities, writing grant proposals, creating budgets and work plans for grant proposals in conjunction with SCSC's director, implementing additional methods of fundraising, and tracking and overseeing reporting requirements for funders.
Refugee Support Network- The AmeriCorps VISTA Leader position provides an opportunity for an experienced VISTA member to provide leadership, support, and training for eight VISTA members placed in refugee service organizations in King County. The leader will provide ongoing support and problem-solving for all eight members at their sites, as well as through regular team meetings and trainings.

Return to the IRC in Seattle