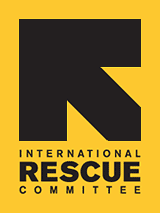 BECU Helps Bring Financial Literacy to Refugee Communities
The IRC in Seattle is pleased to announce a new partnership with BECU Credit Union, whose staff recently presented a basic financial literacy workshop to our Pre-Employment ESL class in Tukwila. BECU believes that everyone can benefit from basic financial education which is why they provide free seminars and financial counseling throughout our community. For newly arrived refugees, navigating U.S. financial systems and institutions can be a big challenge. For some, it involves learning an entirely new system of managing money. With the help of organizations like BECU, newly arrived refugees can gain the skills and confidence they need to successfully manage their finances.
BECU Financial Educator, Christine Holmes-Mason, taught to a group of over thirty job-seekers during their regularly scheduled class. The workshop covered topics such as the value of opening a bank account, the specifics of using a checking/savings account, the difference between a bank and a credit union, as well as the mechanics of writing and using checks to pay bills. She emphasized the importance of budgeting and making sure that withdrawals did not exceed deposits – all critical information to beginning a successful financial life in the United States.
Class participants asked questions for clarification and left the session with a better understanding of how to use banks and credit unions to their benefit. BECU's commitment to increasing financial literacy in our community helps fill a crucial need for IRC clients. We are very excited about this new partnership with BECU, and look forward to offering more financial literacy classes with their help in the future. The next financial literacy workshop is scheduled for January 2012.
Are you, or an organization you're involved in, interested in providing workshops for newly arrived refugees? We'd love to hear from you! Email us at Seattle@Rescue.org with your workshop ideas!

Return to the IRC in Seattle