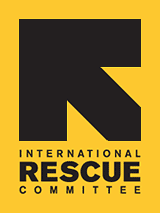 Citizenship Tutoring Training – November 19th
Did you know that refugees are eligible to become U.S. citizens after living in the United States for five years? The IRC in Seattle's immigration program helps refugees and immigrants become U.S. citizens through application assistance and preparation for the naturalization interview. We are currently recruiting volunteer citizenship tutors to help refugees and immigrants as they go through this process. An upcoming training for the citizenship tutor position will be held Saturday, November 19th at the IRC office in Seattle.
Citizenship tutors work one-on-one or with a small group of clients to practice English language skills, interview skills and civics content. Citizenship volunteers will also conduct mock interviews to provide interview practice for clients who have a pending naturalization appointment. Volunteers will meet with clients 1-2 times per week. Citizenship tutoring will take place primarily in Tukwila and SeaTac, with some opportunities in Seattle.
If you're interested in learning more about this volunteer position or the upcoming training, please contact Jennifer Malloy at Jennifer.Malloy@Rescue.org with "citizenship tutor" in the subject line.

Return to the IRC in Seattle