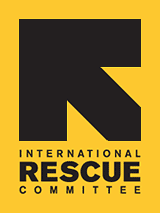 Community Rallies Together for Adopt-a-Family 2011
2011 came to a joyful end with the IRC in Seattle's 5th Annual Adopt-a-Family program. Thanks to the support of numerous community members and organizations, over sixty newly arrived refugee families were warmly welcomed into our community with personalized gifts for each and every family member.

The Adopt-a-Family program matches community sponsors from across the Puget Sound region with refugee families resettled by the IRC throughout the past year. These families have escaped perilous and oppressive conditions in their home countries, and many have undergone extremely difficult circumstances in order to reach to U.S. and begin rebuilding their lives. For refugees spending their first holiday season in the Seattle area, the IRC's Adopt-a-Family program is a very special occasion. This year families received much-needed essential items as well as fun gifts, including clothes, blankets, kitchenware, DVD players and cameras. Over 150 happy children received books, toys and games.

The generosity of participating donors was truly astounding, but Adopt-a-Family is about more than the gifts – it also serves as an opportunity for refugees to make personal connections in their new community. Many donors elected to deliver gifts directly to the refugee family's apartment, providing a unique opportunity for the two parties to meet and share their stories. Even when a common language wasn't spoken, gift givers and recipients found other ways to express themselves – through food and drinks, music and smiles.

For some, delivering gifts acts as an introduction to a lasting relationship – both with the IRC and the refugee communities we serve. Some donors make plans to stay in contact with their "adopted" families. Others are inspired to volunteer with the IRC or other community organizations. Many donors make Adopt-a-Family a part of their holiday tradition and participate year after year. It's wonderful to see how the Adopt-a-Family experience can have a lasting impact on all those involved.

Thank you to everyone who helped make Adopt-a-Family 2011 such a huge success. The dedication and generosity of our volunteers and donors is remarkable. Your support it what makes our work possible!
Click here for photos from Adopt-a-Family 2011!