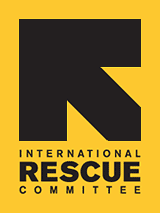 Cross-Cultural Exchange at Seattle Country Day School
What transcends the cultural barriers between US-born ten-year-olds and adult refugees from Eritrea, Bhutan, Kenya and Iraq? Why, soccer of course!

This discovery and more were made when 5th grade Humanities students at Seattle Country Day School interviewed 11 IRC clients about their lives before they came to the U.S. The project was devised by Teacher Jane Hesslein and Technology Coordinator Ethan Delavan to help students gain a more thorough understanding of community and culture by seeking to answer the following questions over the course of the year:
• What do you need to know about a country in order to say you understand its culture?
• How can you be a good neighbor if you don't know who your neighbor is?
"I was surprised and delighted by how one thing led to another," said Hesslein. "Starting out, the idea was to make a book of these refugees' stories. But along the way, these kids actually made a real connection with people they would have never met any other way." She also noted that her students learned that by just asking about clients' culture in a curious and respectful way, and listening and paying attention, they were, in a way, honoring these cultures.

For their part, the IRC clients had an opportunity to practice their language and interview skills in a learning environment. Since most of them are currently seeking employment, it was a chance not to be missed. Check out the photos!

The students will write up clients' stories in a book to be published later in the year.

Return to the IRC in Seattle