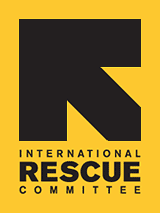 DaVita Donation Provides Growth to Community Garden and Mentor Program
The IRC in Seattle is happy to give a big Thank You to DaVita for their generous donation to support the Tukwila Community Garden and the IRC Family Mentoring program!
DaVita, a kidney care company, was made aware of the IRC by one of their employees, Kathy Kaplan, who volunteers as a family mentor. DaVita takes pride in their vision called the Trilogy of Care, which includes "caring for our world, caring for each other, and caring for our patients." With the KT Community Foundation Grant, the company can invest in worthwhile projects, such as the Community Garden, as a way of caring for the world we live in. The hope is that with this donation, more people will be able to get involved with the IRC, and help to sustain our projects. Employees with DaVita are also looking forward to doing an upcoming service project at the garden, as a way to stay involved and continue to support the efforts of the garden and the IRC in Seattle.
This generous donation comes just in time because the community garden has begun blooming for spring! Clients with the IRC in Seattle occupy over 50 of 65 plots in the garden. They recently added 12 new plots, and are hoping to purchase more seeds and compost with the help of DaVita's donation. Other projects they hope to accomplish with the new contribution include organizing the tools in the shed, updating water fixtures and preparing for the Harvest Celebration in September. Along with all these exciting new improvements, Evan Perry and Dal Diyali, IRC staff, are eager to start classes that will educate refuges on gardening in the Northwest climate and work parties to get the communities working together in the garden. Davita's donation will also fund mentoring toolkits to provide materials for new family mentors.
Thanks again to Davita for their support!
Return to the IRC in Seattle