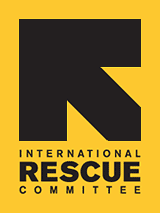 Employer Spotlight: Banzai Sushi
The IRC in Seattle has built strong relationships with many local businesses to provide dedicated and willing employees to their staff. As these relationships grow, many companies come back to the IRC looking for more hard-working employees. One such company is Seattle's Banzai Sushi.
Banzai Sushi began in 2010, with a vision of bringing all-natural, preservative-free sushi into schools across the country. A healthy alternative, Banzai Sushi is the largest frozen sushi manufacturer in the United States, shipping to schools, colleges and military bases in 17 different countries worldwide.
Since their beginning, Banzai has been hiring recently resettled refugees through the IRC in Seattle. There are currently between 15-25 refugees employed by Banzai Sushi. Many of their refugee employees began work with Banzai in 2010, and have since had many family members join the Banzai Sushi team as well. One man, Don, who started when Banzai first opened, now has four additional family members working with him there.
Banzai, however, provides more than just employment to the refugees who work there. The company has sponsored its employees' soccer team, providing jerseys and equipment for their pick-up games in Tukwila. They've brought organization to their games by providing different jersey colors to the field, to better differentiate teams. Banzai also helped raise funds to rent a bus for 15 of their employees to travel to California to participate in the Interstate Bhutanese Soccer Tournament, where they placed 2nd overall.
CEO Phil Sinz says of their employees, "they have a great work ethic and strong values. They improve morale for everyone at work and we've learned so much about their different cultures." A sense of family has been fostered amongst the employees at Banzai, and Phil explains he's even been to several traditional weddings of his refugee employees.
According to Phil, working for Banzai has helped the refugees become established in a workplace with mobility to move up in the company, as well as improve their English. "The IRC is a good business resource because I know anyone who comes from the IRC will have good work ethic."
We'd like to thank Banzai Sushi for investing in the lives of recently resettled refugees, from providing jobs to soccer balls and uniforms, they've been supportive in many areas of life.