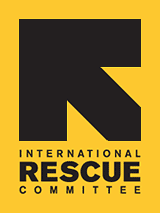 Employer Spotlight: RoRo BBQ & Grill
The IRC in Seattle's employment team has built strong relationships with local businesses by providing them with hard-working and dedicated employees. Many of these businesses regularly come back to the IRC to meet their ongoing staffing needs. One such company is Seattle's RoRo BBQ & Grill.
The restaurant opened seven years ago, in the Fremont-Wallingford neighborhood in north Seattle. "RoRo" comes from the nickname its owner, Robert, was given by his young niece when she was unable to pronounce his name. RoRo's strives to remain a local family establishment and truly cares about the customers, their employees and the quality of the food they serve. They take pride in maintaining their "Pacific Northwest Flair."
Last year the manager, Kelli, mentioned to one of her regular customers that they were hiring. This regular customer happened to be a volunteer with the IRC in Seattle and told Kelli about the IRC's employment program and the eager job seekers he had met. He then passed Kelli's information to the IRC's employment team, who followed up and a great relationship was forged. RoRo BBQ & Grill now employs two refugees from the IRC's employment program. "They have been great. Always professional and genuinely love working here." says Kelli of Dawa and Nima, the two brothers she hired through the IRC. "I will always call the IRC first when I need someone."
Dawa began working as a dishwasher in April of 2012, and was soon promoted to cook. He says he loves his coworkers and is happy to work there. "The staff have been so helpful," says Kelli, "and so curious about the difference in cultures. Dawa's English has improved since he's been here and he is great about explaining his culture and where he came from."
Kelli goes on to say "Anybody who has a chance should work with the IRC to hire their employees. I was paired up with exactly the types of workers I needed. They genuinely want to work."
Stop by RoRo BBQ & Grill located at 3620 Stone Way Ave. N., Seattle, WA 98103, and support clients and friends of the IRC in Seattle. They're open Sunday-Thursday 11am to 8pm and Friday-Saturday 11am to 9pm. You can check out their menu and get more information here.