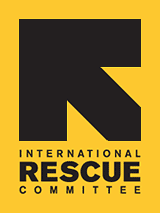 Family Mentor Gathering
On Saturday, January 15th, twenty-one new and experienced family mentors gathered at the IRC in Seattle to learn and share insights about family mentoring. For those who had yet to start mentoring, it was an opportunity to find out what to expect, gain a few practical skills and most importantly hear from mentors who have been at it for awhile.

The IRC team and the mentors who have had their families for a few months or more passed on great ideas for helping new mentors help the family members grow their self-reliance in their new country. From putting together a teaching tool of real US coins (that can be left behind for their reference), to using the Mentor Manual to find resources for families, all attendees gained valuable information and practical tools.
According to brand new mentor, Thessalonika Benny, "It was especially informative to have one of the case workers talk about what they do, and when mentors should hand off issues to the case workers. While at times it seemed like mentors should do more, we learned that it is probably better to cheer from the sidelines so the families can more quickly stand on their own."

In 2010, over 100 amazing community members served as family mentors. These committed volunteers provide support, information, and friendship to newly arrived refugees. If you're interested in joining the IRC Mentoring team, please attend one of our volunteer orientations to hear more and get the process started.

Return to the IRC in Seattle