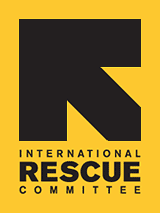 Finance & Grants Management Intern
This position is now closed to applications

SCOPE OF VOLUNTEER WORK: This position will assist the IRC in Seattle's Finance Manager in the management of select government contracts, collection of information for monthly reporting and organization of select financial information. The intern will ensure completeness of all required documents, adherence to individual grant requirements, enter information into relevant database systems and assist in the oversight of contract compliance.

TIME COMMITMENT: 10-20 hrs/week, Days & Hours flexible during regular business hours.

LOCATION: IRC Seattle office

REQUIREMENTS:
• Familiarity with basic accounting procedures
• Excellent attention to detail
• Ability to work independently
• Proficient in Excel and the ability to learn new software applications
• Willing to adhere to IRC volunteer and workplace policies
• Ability to handle sensitive client information confidentially
• Ability to communicate clearly, effectively and articulately in English;
• Must be flexible, patient, and willing to perform other reasonable duties as needed
• Excellent problem solving skills
Note: It may be possible to obtain school credit for this internship, depending on your school policies and requirements. If this is desired, please mention it when applying.
Reports to: Finance Manager

TO APPLY:
Submit a resume, cover letter, and internship application to Seattle@Rescue.org with the position title you're applying for in the subject line by May 20th, 2012. Applicants will not be contacted for interviews until all materials are received.

Please note, positions may be filled prior to May 20th, so return your completed application as soon as possible.