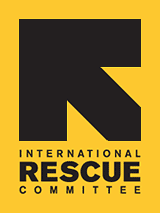 "I Have a Dream"--RSN AmeriCorps VISTAs Help Refugee Students Dream Big for College
The AmeriCorps VISTA members of the Refugee Support Network celebrated Martin Luther King, Jr. Day of Service with a trip to the Refugee Transition Center in Kent to assist six Burmese high school students as they worked to complete their FAFSA applications and begin the process of applying to college. The AmeriCorps VISTA program challenges its members to take on service events in addition to their assigned projects to honor national days of service throughout the year. Each year, the Refugee Support Network participates in between two and four of these projects, allowing members to join together and experience a different form of service in the community.
The event was sponsored by Coalition for Refugees from Burma, the newest member of the Refugee Support Network, and planned by Siobhan Whalen, the organization's Youth Programs Coordinator AmeriCorps VISTA. "For many of our youth clients and their families, going to college is a life-long dream. However many cannot imagine how they will be able to afford the expenses of higher education," she said. "The FAFSA Filing Workshop we held was the first step for many of our high school seniors on the path to higher education. For me, it was very exciting to see how happy and proud students were when they submitted the application and received the estimated contribution from financial aid programs, such as the Pell Grant."
During the FAFSA Filing Workshop, each VISTA partnered with one of the Burmese high school seniors and worked through the FAFSA application, taking some time to discuss the student's plans for college and the future. One student expressed an interest in going into politics and running for Congress!
Pictures from the event can be found here.