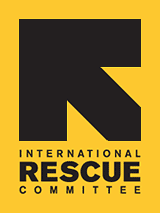 IRC's Fabulous Fundraising Dinner on October 26th
On the evening of Tuesday, October 26th, over 200 supporters of the International Rescue Committee gathered at the Four Seasons Hotel in Seattle for "Rebuilding Lives",IRC's annual dinner to raise funds and awareness of IRC's work locally and worldwide.
The evening was hosted by CBS News Correspondent and co-chair of IRC's Board of Overseers, Scott Pelley. Microsoft was IRC's Visionary Sponsor for the event and their generosity inspired others at the dinner. The Bill and Melinda Gates Foundation and Threads 4 Thought served as Patron Sponsors, Rainier Investment Management was a Benefactor Sponsor and additional sponsorship was provided by Banner Bank.
Special guests included Akhtar Badshah, Microsoft's Senior Director of Global Community Affairs and George Rupp, IRC's President. One of the highlights of the evening was Scott Pelley's interview with a panel of three people who represent IRC's work both globally and locally. One of the panelists was John C. (JC) Lamin, who works for IRC in Sierra Leone and is a 2010 recipient of IRC's humanitarian award. Joining JC on the panel were Daga Abdella and Bishnu Magar who are participants in IRC's Refugee Adolescent Empowerment group and recently took part in a collaborative project through IRC and the Center for Digital Storytelling. Their stories of survival and commitment were wonderful examples of IRC's work bringing people from Harm to Home.
The evening concluded with a musical performance, by Eritrean musician Amare Gebreyones. The event surpassed our fundraising goals and guests that evening showed tremendous support of IRC's mission. Proceeds from "Rebuilding Lives" will support IRC's work in Seattle including the Newcomer School Readiness Program, refugee resettlement, employment and the Washington Anti-trafficking Response Network. Special thanks to all of the volunteers and donors who made the evening possible!

Return to the IRC in Seattle