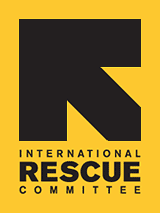 The IRC Celebrates World Refugee Day with Refugee Artvocacy 2011
For the last six years, the International Rescue Committee in Seattle has celebrated World Refugee Day by hosting the Refugee Artvocacy art exhibition. The 2011 event, which featured the talents of ten local refugee artists, was a big success − attracting a capacity crowd and raising funds to support the work of the IRC in Seattle.
Held on June 22 at Art with a Heart gallery in Pioneer Square, visitors enjoyed a diverse collection of artwork and had the opportunity to personally meet many of the artists present at the event. Several of the artists' work portrayed scenes from their home countries, while others depicted life in refugee camps. One attendee was brought to tears by a painting of a familiar, but now distant place. "This was my home," the guest exclaimed, as she took in a lovely illustration of the Croatian countryside. Although they ranged in size, medium, and theme, each piece of art told a unique story and guests at the event were eager to learn the background of each piece.
Event guests were not only awed by the artwork, but by the perseverance and passion of the artists themselves. The refugee and asylee artists represented in the show have escaped perilous conditions in all parts of the globe, including Bhutan, Bosnia, Eritrea, Iraq, Libya and Ukraine. For some, art has served as a source of stability and comfort in otherwise oppressive and dark times.
While some of the artists have lived in the U.S. for many years, others arrived here only recently. For instance, husband and wife artists, Pietro and Yorusalem, moved to Kent, WA from a refugee camp in Ethiopia less than four months ago. Refugee Artvocacy was their first art exhibition, and Pietro is already ambitiously seeking more shows and special events to participate in.
The IRC thanks all of the artists for generously sharing their artwork and personal experiences in order to help raise awareness about world refugee issues.
Refugee Artvocacy 2011 was made possible thanks to our venue host, Art with a Heart gallery; the generous contributions of area businesses – Cash & Carry, The Cheesecake Factory, Delicatus, Dry Soda, Grand Central Bakery, Sugar Mountain, Tom Douglas Restaurants, Trader Joe's, Tutta Bella, and Uwajimaya – which donated food and beverages; and, the many volunteers who planned the event, raised money to support it, and donated their time and talents to make it a success.

Click here to view photos from Refugee Artvocacy 2011!

Return to the IRC in Seattle