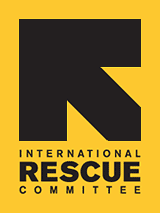 IRC Helps Bring Life to Pioneer Square Alleys
On September 15, the IRC partnered with the Alley Network Project and International Sustainability Institute to bring the community a unique, outdoor film experience in Pioneer Square. Thirty people gathered in the Jackson-King Street alleyway to view two documentaries: I Just Keep Quiet: The Voices of Human Trafficking and Starting Again: Stories of Refugee Youth. Both films chronicled inspiring stories of struggle, survival, and success. I Just Keep Quiet featured interviews with victims of human trafficking in Washington State. With the help of the IRC in Seattle, these resilient individuals regained control of their lives, accessed services and reunited with families. Starting Again focused on the experiences of four refugee adolescents who have resettled in King County. This film demonstrates the challenges and triumphs involved with refugee resettlement and adjustment to life in the U.S.
Audience members asked several insightful questions at the conclusion of the films and an educational discussion about refugee and human trafficking issues ensued. We at the IRC were thrilled to have the opportunity to share our passion and knowledge of these issues with the broader community. Thank you to all who attended, with a special thank you to our friends at the Alley Network Project and the International Sustainability Institute for all their work in making this event a success!
The IRC looks forward to participating in future events and activities in the alleys of Pioneer Square!
The IRC is proud to support the efforts of the Alley Network Project – a community group working to transform Pioneer Square's alleys into one of its "unrivaled assets." When it comes to alleys, ANP has a unique perspective. Rather than seeing trouble spots, they see visually striking spaces with exceptional architecture and the potential for becoming hot-spots for arts, culture, and community. To learn more about the Alley Network Project, visit alleynetworkproject.com.

Return to the IRC in Seattle