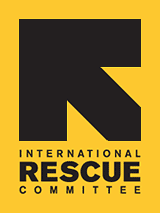 Mentor Training and Meeting - June 11th
We hope our new and experienced mentors can join us on Saturday, June 11th for a new mentor training followed by a mentor meeting. All mentors are welcome to join us for all or part of the training. We also hope everyone is able to join us for lunch from 12-12:30pm which the IRC will provide. Please RSVP and let us know if you will be attending all or a portion of the day.
10-12pm: Mentor Training
The Mentor Training focuses on the needs of new mentors, but all our mentors are welcome. During the training we will discuss the role of the mentor, community resources, cultural information and some basic communication strategies.
12-12:30: Lunch
We'll feed you!
12:30-2pm: Mentor Meeting
The meeting is for new and experienced mentors to come together and share resources, ideas and challenges. Updates will be given regarding challenges refugee populations are facing, upcoming opportunities and events.


If you are interested in becoming a new "Friend of the Family" Mentor with the IRC, please contact us at Seattle@Rescue.org for more information!

Return to the IRC in Seattle