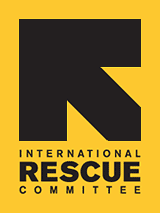 Raising Awareness: January is National Slavery and Human Trafficking Prevention Month
January is National Slavery and Human Trafficking Prevention Month and the IRC in Seattle is excited to take part in a variety of human trafficking awareness events to continue combating modern day slavery.
In an effort to raise awareness of and stop "one of the greatest human rights abuses of our time," President Obama has declared January as National Slavery and Human Trafficking Prevention Month. Throughout the month, there have been a variety of different events to spread awareness about human trafficking and inform the community around existing response in Washington State.
The IRC in Seattle has been at the forefront of statewide efforts to combat trafficking since the establishment of its anti-trafficking program, the Washington Anti-Trafficking Response Network (WARN), in 2005. WARN is a coalition of organizations, led by the IRC in Seattle, that provide direct services to victims of human trafficking in Washington State and conduct outreach and education to increase victim identification. Through a model of collaboration, WARN brings together six community-based, non-governmental agencies that provide survivors of trafficking with intensive case management, access to housing, food, medical services, legal and immigration assistance. WARN also co-chairs the Washington Advisory Committee on Trafficking, also led by the US Attorney's Office for the Western District of Washington and Seattle Police Department. This multi-disciplinary taskforce also includes local and federal law enforcement agencies, service providers, and advocacy groups working together to respond to, and prevent, human trafficking in Washington.
To honor Human Trafficking Prevention Month, King County Executive Dow Constantine, along with the King County Council, recognized January 11, 2013 as Human Trafficking Awareness Day with the launch of a public awareness campaign to "Help Stop Human Trafficking". Be on the lookout for these campaign ads on King County Metro buses! The event to unveil the campaign took place on Friday, January 11, 2013 and was open to the public. If you missed it, you can watch the press conference in its entirety here.It is the hope of the IRC in Seattle and its partners that this campaign and others like it will allow the community to recognize potential trafficking situations and victims of trafficking to come forward and seek services.
For a full list of human trafficking awareness events in Washington State, go to http://warn-trafficking.org/events/

Return to IRC in Seattle