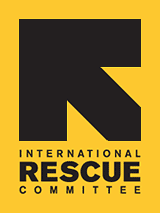 Record-Setting Donation from Rain City Church
This November, the IRC in Seattle received an incredible donation of 250 brand-new backpacks from Rain City Church. The Bellevue-based church began an ambitious donation drive in mid-September and achieved their goal of collecting 250 backpacks in less than two months – wow! The backpacks donated ranged in size, color and design, ensuring kids of all ages will have access to a backpack that fits in terms of size and personality. In addition to collecting backpacks, church members also gathered essential school supplies such as pencils, paper, crayons, binders, and other commonly-used items.
Many newly arrived refugee families are unable to afford new school supplies and backpacks for their children. Thanks to donations like these, refugee students are able to enter the U.S. school system for the first time with the materials they need to be successful. The transition can be difficult, but with support, refugee students thrive in their new school environment.
Every year, the IRC in Seattle collects donations of backpacks and school supplies for refugee students; however, we've never before received a donation of this magnitude. Thank you, Rain City Church, for setting such a remarkable precedent and for your commitment to serving others in your community!

Return to the IRC in Seattle