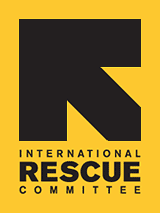 Recruiting Refugee Artists for 2012 Artvocacy
In celebration of World Refugee Day, the IRC in Seattle will hold its seventh annual arts event Thursday, June 21st. Titled Artvocacy 2012, this event provides King County refugee artists an occasion to share their art and gain exposure while raising awareness of refugee issues. We are asking you to help us spread the word to first and second generation refugee artists and craftspeople who might be interested in participating in this year's show.
Artvocacy offers the public an opportunity to learn more about experiences that refugees face, while giving participating artists a chance to network with the wider King County art community. As in past years, we expect over 250 guests to attend and enjoy the fine arts, traditional crafts, and modern artistic expressions reflecting the diversity and value of the cultural contributions that refugees make in our communities. Artvocacy has been a great channel through which we've raised awareness of refugees in the past and we hope to uphold and continue the trend this year.
If you, or someone you know might want to participate in this year's show, please contact Traci Wilson at (206)-623-2105 or by email at Seattle@Rescue.org. We thank you for your consideration of this request, and for your interest and support!

Return to the IRC in Seattle