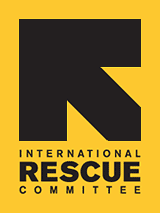 Refugee Families Welcome Healthy Newborns!
During the month of April, three of our refugee families welcomed healthy babies into their lives! All three newborns were delivered safely in local hospitals to overjoyed expectant families!

One of these families is excited to welcome their second daughter, Christina, into their home! Dil Kumar and his wife, Devi Maya have been in the United States since July 2011. They, along with their 13 year old daughter Bishnu, arrived in Seattle after living as refugees for 20 years in Nepal. Their experience with child birth this time around was vastly different than the birth of Bishnu. While previously limited with pre-natal care, consistent ultrasound appointments of Christina put the family at ease by keeping them updated on the baby's health and progress.

Many refugee families are unfamiliar with the pre-natal appointments needed before the birth of their new baby. Also, as many of our newly arrived families do not yet have cars, transportation when the time comes to deliver the baby was also a concern of the expecting families. Thankfully, Courtney Madsen, the IRC in Seattle's medical caseworker was with each family every step of the way. From helping schedule and go to appointments, to discussing plans on how to arrive safely to the hospital when the time came, this family, and many like them, is thankful to have a helping hand from the IRC during this new time in their life.

Once baby Christina arrived, many family members were able to surround them with love and support as much of Dil Kumar's family has also been resettled in the SeaTac area. Family is an important aspect in the lives of this family. Dil Kumar's father often comes over to help watch baby Christina while he is away at work. And of course, Bishnu has been overjoyed with her new sister! She loves to spend time with her sister and help change her clothes. Dil Kumar lit up when he described Bishnu's love for her new sister, "She comes home from school every day, runs in the door and stares at Christina. She is so happy to have her sister!"

The family has much to look forward to in the upcoming months. Along with the firsts every baby will have, Dil Kumar says they are waiting to apply for permanent residency in July, so the family can obtain their green cards. Courtney will also continue to assist the family in learning to navigate the medical benefits system.

Dil Kumar wishes to express his deep gratitude to the IRC in Seattle for helping them not only with the Devi Maya's pregnancy, but helping them truly feel settled in the United States.
photo: IRC