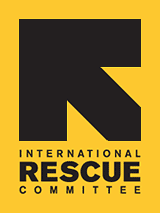 Refugee Health Screening Day Educates Families on Healthy Living
On February 28th, the IRC in Seattle spent the day focusing on healthy living and oral hygiene for refugee clients. With the help of community participants, Refugee Health Screening Day sought to educate refugees on healthy practices from exercise to dental hygiene.
First, students from The University of Washington's school of Nursing presented "5 Ways to Stay Healthy in the US." This presentation was created by Czarina Butac and Liliya Kilmenko specifically for refugees coming to the United States through the IRC to give them basic knowledge on ways to maintain their health while adjusting to the new foods and climate they encounter here. Tips included what types of food make up a healthy plate, ways to stay active when the weather is bad and ways to avoid spreading germs and getting sick.
Czarina and Liliya are currently completing their community health clinical rotation working with the refugee health screening process. In addition to the healthy living presentation, they also created an informational flyer for the IRC explaining the refugee health screening process and what to expect during the screening. This information will be helpful to both newly arrived refugees and IRC in Seattle staff members in knowing exactly what happens during the health screening. These new tools will help the IRC encourage and educate newly arrived refugees on maintaining a healthy lifestyle here in the US.
Shifting the focus of the day, Dr. Shradha Bansal, DDS., came to the SeaTac office and provided free dental health screenings for refugee children. She checked for cavities, gave instructions on diet and oral hygiene, and provided every child with a new toothbrush! Children and parents alike were taught the proper way to brush their teeth, and referrals were made for children who need further dental work. Dr. Bansal says she currently treats a lot of international patients and sought out the IRC in Seattle to offer her expertise in pediatric dentistry to the refugee community. She answered questions parents had regarding the health of their children's teeth, and scheduled appointments to meet again with those who need work done. Dr. Bansal also had informational pamphlets about a child's oral health from newborn babies until their 12-year molars are in. The pamphlet was available in many different languages to provide parents with the most information possible.
The IRC in Seattle hopes to continue educating refugees on these topics by integrating this information into orientations, as well as providing another opportunity for dental health screenings in the near future. Thank you to the health professionals who invested their time and efforts to help make this day a success!

Return to the IRC in Seattle