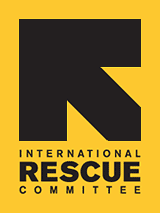 Refugee & Immigrant Legislative Day
February 10th, 2011 was an important occasion for refugees living in Washington State. It was Refugee & Immigrant Legislative Day. Legislative day is an annual gathering of refugees, immigrants, advocates, and service providers in Olympia. IRC clients and staff joined others on the north steps of the Capitol Building to voice their concern over the proposed state budget cuts and the refugee community at large.
For many IRC participants, it was their first time visiting our state capitol. Most of our clients come from countries where access to government institutions is next to impossible. It was an opportunity for them to see the openness of the American democratic process and know that their voice and opinions do count. Some, such as Abdin, a refugee from Iraq, had the opportunity to speak with their local legislators sharing their story, hopes, and concerns. Zhan Khan Hla, a Burmese refugee was very excited to be able to participate, "When I moved to the USA the government and the IRC helped me and my family with our resettlement. I was able to have a better life. I am very happy and I am proud of America." Overall, it was a new and informative experience for IRC clients. But most importantly, it was an opportunity for them to connect with the legislators. The opportunity to hear directly from their constituents makes a big difference when it comes to their decision making during these difficult economic times.
Washington State has the hard task of balancing a budget deficit of 4.7 billion dollars through program modifications and eliminations. Governor Gregoire's supplemental budget proposal eliminates all funding for crucial programs that support refugees. Unfortunately, most of these cuts only complicate the lives of refugee families and put at risk an already vulnerable population.
However, through the work of refugee advocates and organizations, legislators have reconsidered some of the cuts. They have agreed to change the governor's proposal and restore partial funding for refugee employment and naturalization services, providing 1.5 million dollars and 500 thousand dollars respectively.
We would like to thank the legislators for their hard work and for considering the struggles of refugees. We know that it is not an easy time and just like everyone else we are ready to make some sacrifices, but not at a disproportionate level. The legislative decision to restore some funding is a step in the right direction. However, we are not out of the woods just quite yet. The restored funds are for the supplemental budget that will last until the end of June 2011. What will happen next? That remains to be seen. Legislators will be meeting soon to discuss the biennial budget where more cuts will be proposed for the 2011-2013 state fiscal year.

In the meantime, events such as Refugee & Immigrant Legislative Day serve as an opportunity to connect refugees with legislators and the legislative process. Organizations will now have to reevaluate their programs and prepare themselves for the next round of decisions regarding Washington State's budget.

Return to the IRC in Seattle