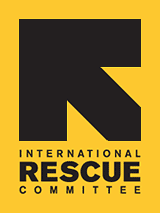 Refugee & Immigrant Legislative Day: Let your voice be heard!
"Let your voice be heard!" was a fitting motto for the 6th Annual Refugee & Immigrant Legislative Day held on February 8th at the State Capitol. It is estimated that over 1,000 people – including hundreds of refugees and immigrants from all over the world – gathered in Olympia to share their stories and concerns with Washington legislators.
For thirty-five refugees recently resettled by the IRC from Bhutan, Burma and Iraq, Refugee & Immigrant Legislative Day was a unique opportunity to visit Olympia for the first time and to learn more about the legislative process. Immediately upon arrival, participants were eager to explore the Capitol inside and out. The group toured the historical Legislative Building before joining the main rally on the Capitol steps.
As the rally began, the crowd turned into a sea of white signs. "Refugees and immigrants take pride in working!" "Restore funds for new citizens initiative" "Equal access for refugees and immigrants – keep LEP pathways!" are samples of slogans used to call attention to the impact of state budget cuts on refugee and immigrant communities.
Programs and services which help refugee families as they rebuild their lives and work toward self-sufficiency often rely on state funding. Unfortunately, many of these programs have experienced significant cutbacks since the start of the recession. Services like English language classes; assistance for rent, utilities and medical care; job training and placement services; and naturalization programs have all been victims of budget cuts with further cuts proposed for 2012. Rally attendees urged legislators to prevent additional cuts and restore funding to these programs which are crucial for many refugees' and immigrants' success in the U.S.
Local legislators, Rep. Ross Hunter, Sen. Paull Shin, and Rep. Sharon Tomiko Santos, spoke at the rally and acknowledged the need to support refugees and immigrants in Washington State. Rep. Hunter, chair of the House Ways & Means Committee, talked about the budgeting process and the challenges that face legislators today. Sen. Shin took the opportunity to share his own story, being an immigrant himself from Korea. Rep. Santos concluded by thanking attendees in a dozen languages for taking the time to visit the Capitol and voice their concerns.
The legislators' speeches were gracious and encouraging; however, the words spoken by the rally's participants were perhaps the most inspiring. The microphone was opened up to whoever wanted to speak. At first only one of two brave souls stepped forward, but soon dozens lined up to address the crowd. They came from all corners of the globe –Eritrea, Mexico, Somalia, Ukraine, El Salvador, Vietnam – and each had a story to share. They were stories of trial, survival and triumph.
Some participants had lived in the U.S. for decades, others only a few months. But, despite this difference, a common theme emerged among their messages: all expressed sincere gratitude for the opportunities made available to them in the U.S. They urged the government to continue its support of refugees and immigrants and to ensure that the opportunities to work, to learn, and to lead healthy, independent lives are made available to all.
Visit our facebook page for photos from this year's event!