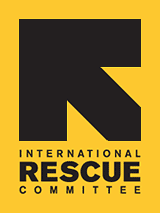 RSN VISTAs Celebrate AmeriCorps Week with Mayor McGinn
The IRC in Seattle is one of many organizations in our community benefiting from the service of AmeriCorps volunteers. Over 83,000 AmeriCorps members are currently engaged in service projects across the country, providing support to communities in a variety of ways. For example, AmeriCorps VISTAs in the Refugee Support Network (RSN) engage in resource development, volunteer management, community outreach and other types of capacity building at six agencies assisting refugees in King County, including the IRC in Seattle.

This year, the week of March 10-18th was designated as AmeriCorps Week – an annual event designed to bring more Americans into service, recognize the work of AmeriCorps members, and thank community partners. On March 14th, RSN VISTAs and other Seattle-area AmeriCorps members came together for an AmeriCorps Week celebration which included a special presentation from Mayor Mike McGinn.
Mayor McGinn addresses a group of AmeriCorps members serving in WA. Photo: IRC
Addressing a group of over fifty current and former AmeriCorps members, Mayor McGinn began by highlighting his own personal commitment to service: "Some might say I have a defective gene – I really like to volunteer and to serve the community and get things done." From a young age, McGinn was encouraged by his parents to volunteer in his community, a trend that continued throughout high school and college.

McGinn's early involvement in community service continues to be a source of motivation today as he holds public office: "Some people are pulled toward success and fame, and are motivated by innovation in business. Others, like the people in this room, are motivated by social change." The Mayor went on to explain the importance of organization, demonstrated in the work of AmeriCorps members, in bringing about significant change. "It's about creating change at the interpersonal level, changing attitudes and changing hearts," said McGinn, "It's not just a policy issue, it's an issue of organization and community."

The Mayor concluded by officially declaring March 10-18, 2012 as AmeriCorps Week in the City of Seattle and thanked attendees for their service to the community. The IRC in Seattle would like to echo Mayor McGinn's appreciation for all of the AmeriCorps members – past and present – who have served in our organization and throughout the Refugee Support Network.