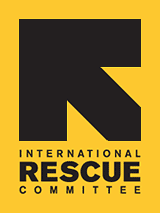 Save the Date for Day of Caring 2012!
Mark your calendars and spread the word: Friday, September 21 is United Way's Day of Caring! This is the biggest day of volunteerism in the state – 11,000 people shared their time and talents last year – and the IRC in Seattle is excited to be participating for the very first time!

Is your workplace taking part in Day of Caring? Consider signing up for the IRC's community garden project and help refugees plant new roots in the U.S.!


What is the IRC's Day of Caring project all about?

With support from the IRC and local partners, refugees who have fled war and persecution are now growing nutritious food at Namaste Community Garden in Tukwila. For Day of Caring 2012, spend some time outdoors and join local gardeners working to maintain the garden. You can help us improve the 67-plot garden space by weeding, mowing, composting and organizing the tool shed.

This is an opportunity to learn about local refugee groups first-hand and how resettlement organizations like the IRC are helping refugees become independent and involved members of our community. Gardeners will also talk about the crops being grown in the garden, many of which serve as a source of culturally traditional food.

Volunteer activities will run from 10am to 2pm with a break for lunch. Please bring your own lunch and refreshments. The IRC will provide garden tools and supplies; however, we encourage you to bring work/garden gloves if you have them. Please dress appropriately for Pacific NW weather – we'll be in the garden rain or shine!

How does this project help refugees in my community?

Every year, the IRC in Seattle supports hundreds of refugees as they adjust to a new life in the United States. Programs like the Namaste Community Garden not only allow refugees to provide fresh food for their families, but they also help bring refugees together to share experiences and feel a connection to their new home.

How many people can participate?

8 to 12 volunteers, preferably from the same organization

How do I sign up?

If your workplace would like to sign up for the IRC's project, we can reserve it for you up until August 7 when registration officially begins. Email Adrienne Ramm at Adrienne.Ramm@Rescue.org with any questions or to reserve your group's spot today!

After August 7, you can register for the project on the United Way of King County's website.

Will there be a big Day of Caring after party at Century Link Field?

Why yes there will be! All agencies and volunteers participating in Day of Caring are invited to come eat, drink and celebrate a day of service from 3-6pm at Century Link Field.