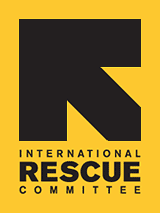 From Surviving to Thriving: One Man's Journey
Two weeks ago, Birkha Rai celebrated his 30th birthday, surrounded by the friends he's made at his new job at Panda Express. It was a surprise celebration, complete with a cake brought in by a co-worker, and even more surprising since Birkha didn't even remember that it was his birthday. "We (the Bhutanese) don't really celebrate our birthdays once we're not children." Birthday parties were something he had left behind twenty years ago -- the year he was forced out of his country.
Birkha was 10 years old when two Bhutanese soldiers arrived on his family's doorstep and informed them that they had 24 hours to leave Bhutan. The year was 1991, and this was the beginning of the mass expulsions of ethnic Nepalese from all of Southern Bhutan. That day, Birkha, along with his mother, father, two sisters and two brothers, and elderly grandparents, wrapped what belongings they could carry with them into large pieces of cloth and joined the rest of their village in the walk to the bordering country of India. At 10 years old, Birkha had little knowledge of the events surrounding his exodus. As they made the journey from Bhutan to India, India to Nepal, Birkha's father and grandfather told him the story of the historically precarious relationship between Bhutan and its Nepalese population.
The Lhotshampas, or people of Nepal, had been living peacefully in Bhutan for generations, the emigration initially encouraged by the Bhutanese House to collect taxes for the government. With Bhutan's first citizenship act in 1958, the Lhotsampas who had resided in Bhutan for more than 10 years were given full citizenship. The current problems arose in the 1960's, when Bhutan, with the support of India, began to recruit workers of Nepali origin for a massive infrastructure project. These workers settled into southern Bhutan and the Lhotshampa population quickly swelled. Fearing the disintegration of national unity and cultural identity, Bhutan developed a "One Nation, One People" policy, requiring all citizens to dress in ethnic Bhutanese clothing, follow traditional Bhutanese etiquette, and outlawing the teaching of the Nepali language in schools. With the first census of 1988, 1000's of residents were declared non-nationals; prompting mass protests of over 10,000 ethnic Nepalese in 1990. With that, Bhutan began the mass expulsion of all "non-nationals," beginning in 1991. When Birkha arrived in the refugee camps in Nepal, there were less than a few hundred residents; by the end of 1993, there were over 80,000. He lived there for 19 years.
With a loose-fitting black Nike cap, oversized sweatshirt, and an eruption of laugh lines that frame his face whenever he smiles (which is almost constantly), Birkha's youthfulness belies his age and denies any preconceived notions of refugees. His eagerness and sincerity spill over into ready laughter, and it's proven infectious. He arrived in America 6 months ago with his wife of 6 years and their two year old child, and has already begun to make a life for himself. Indeed, he sees coming to America as his biggest surprise and his greatest opportunity. "I really struggled in exile. I felt harassed, with no chance to build a future for my family, my baby." With the help of the IRC -- "they struggled for me, and I am so grateful for (my caseworker and employment search assistants) and for job class" -- he's landed a job with Panda Express in Redmond, WA. In Nepal, he'd completed high school and gone on to teach social sciences, English and PE to grades k-3. He's now learning to cook under the helpful tutorial of his new friends, of whom he speaks effusively, and seems to have discovered a passion for the profession.
Though it's a two hour bus commute one-way from his house in Tukwila, Birkha has no thoughts of moving or changing work locations. He loves his co-workers, has a large, supportive network through the IRC and the Bhutanese population in Tukwila, and is looking forward to mentoring newly arrived refugees through the IRC. After 6 months, he already has a lot to teach new arrivals; his joy and endless compassion are what he'll impart to the rest of us.

Return to the IRC in Seattle