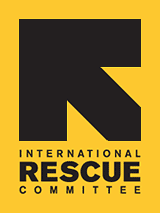 Team IRC Participates in Annual Community Soccer Tournament
The Armin Okanovic Memorial Soccer Tournament has been bringing soccer fans and the wider community together for the last four years. A refugee from Bosnia, Armin Okanovic was resettled in the U.S. by the International Rescue Committee with his parents and brother in 1998. An excellent student and soccer player, Armin was admired and loved by many. After a tragic gun accident ended his young life in 2007, a yearly soccer tournament was established in Armin's memory by the Inter Seattle and Bosnia Seattle soccer clubs.
This year's tournament took place on Saturday, May 7th at the Tukwila Community Center. Sixteen teams consisting of players from all over the world and hundreds of lively fans gathered for a day of sun, celebration and friendly competition. The prominently displayed championship trophies, as well as the lively, up-beat music playing in the background helped maintain everyone's spirit and motivation throughout the long day of play.
The 2011 tournament also brought the debut of Team IRC! IRC staff members and clients played passionately for three 20-minute matches. After a close loss in the first round, Team IRC came back in the second round with a big win. Unfortunately Team IRC's tournament dreams ended after their third game, which was an exciting, hard-fought match against a crowd-favorite, Bosnian team. Although the day did not end in victory, Team IRC was happy to take part in the event and hopes to participate again in the future.
The IRC wishes to say congratulations to the tournament champions, International Football Club, and well-done to all those who participated in the Armin Okanovic Memorial Soccer Tournament!

Check out photos from the tournament here: http://www.flickr.com/photos/theirc/sets/72157626790177462/


Return to the IRC in Seattle