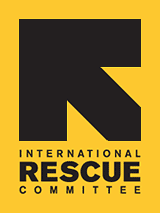 Volunteer Meet-Up on 10/16 at Elysian Fields
Attention IRC Volunteers and Supporters! You're invited to an IRC Volunteer Meet-Up on Tuesday, 10/16 from 5:30-7pm. At our last Family Mentor Meet-up, we had such a good time that we decided to open up our next gathering to all volunteers. This is an opportunity for people to exchange experiences, ideas and resources, and to simply get to know some of your fellow volunteers! Traci and Adrienne from the IRC will be there too and we're excited to see you there!
We'll be meeting at Elysian Fields near the sports stadiums. The address is 542 1st Avenue South, Seattle, WA 98104. It's just down the street from the IRC Seattle office. If anyone has suggestions for future locations, please feel free to let us know!
If you plan on attending, please RSVP by emailing Adrienne at Adrienne.Ramm@Rescue.org at your soonest convenience so we have an idea of how much space to reserve. We'll try to nab the room with the fish, so look for us there. If you're not able to stay for the whole time, that's perfectly fine. Please feel free to stop in at any point and say hi! See you on the 16th!


Return to the IRC in Seattle