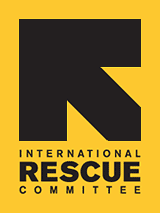 Volunteer Spotlight: Medical Casework Intern Miriam
The IRC in Seattle is able to provide the programs and resources we do with the help of our incredibly dedicated and hard-working volunteers. Every year, IRC volunteers and interns contribute thousands of hours helping refugees in King County prepare for their first jobs, apply for U.S. citizenship, improve their English language skills, make new friends, and ultimately become more involved in our community.

One such volunteer, Miriam, can be found assisting clients in our SeaTac office twice a week. Miriam began volunteering with the IRC in Seattle as a Medical Casework Intern after hearing about our organization through a professor at Washington State University (WSU). "She knew of my passion for assisting newly arrived African students at WSU and thought this opportunity would be a good fit for me." While Miriam is still interning for our Medical Caseworker, Courtney Madsen, she helps just about everyone in the office. "Our clients really appreciate her work. They actually come in seeking her out!" Courtney explains.

Miriam feels her work at the IRC in Seattle is gratifying because she is able to work hands on with clients and make a small difference in their lives. "The most rewarding thing is seeing our clients achieve their short term goals of transitioning into life in Seattle. I get very excited when a client comes into the office with news of succeeding in their ESL classes or getting promoted at work." One of her most memorable moments volunteering thus far was when she was able to serve as an interpreter for one of the IRC clients. "I was born and raised in the East African nation of Kenya and I speak Swahili. Over the years, our nation has served as a safe haven for refugees escaping civil wars in the horn of Africa." This experience was particularly impactful for Miriam because she was able to assist a client "feel not only heard but understood as they face the realities of transitioning to the American way of life."
To Miriam, this experience has been an incredible opportunity to grow as an individual. To those considering volunteering she says, "come with an open mind and a willingness to help with whatever task needs to be accomplished, regardless of how big or small."

The IRC in Seattle would like to express appreciation to Miriam, and countless other volunteers who dedicate themselves to the work of the IRC in Seattle. From working the front desk to mentoring a newly arrived refugee family, our volunteers are willing to lend a hand wherever there is a need. Interested in joining our team of outstanding volunteers? Come to one of our volunteer orientations and learn more!