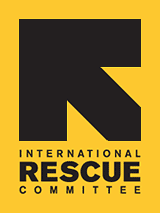 Who do you know?
One of the primary goals for refugees when they arrive in the United States is to get a job as quickly as possible. One way the IRC can identify employers is through our network of supporters. If you know of any entry level jobs, please send us a note at Seattle@Rescue.org and one of our employment specialists will be in contact. For most newly arrived refugees, the first job in the U.S. is entry-level. Many IRC job seekers secure employment in the hospitality, manufacturing and janitorial industries.
Here are four questions to ask yourself:
1. Do I have any friends or family who might own or work at a business that has regular or occasional entry-level job openings?
2. Am I a regular at a local business that has entry level positions?
3. Are these businesses accessible by bus from Tukwila, SeaTac, Burien and Kent?
4. Do I have a network of people I can tap into to spread the word (facebook, book groups, faith communities, alumnae groups, etc)?

We hope to hear from you!