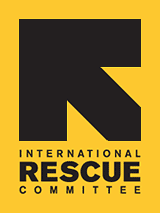 You're invited! Outdoor films and festivities in Pioneer Square
In partnership with the International Sustainability Institute and the Alley Network Project, on Thursday, September 15 the IRC will screen two short, documentary films:
Starting Again: Stories of Refugee Youth (2010) - This film chronicles four compelling stories of refugee youth who have resettled in Washington from Burma (Myanmar), Bhutan, Russia, and Somalia.
I Just Keep Quiet: The Voices of Human Trafficking (2006) - Interviews with trafficking victims, law enforcement, social service providers and policy makers shed light on human trafficking issues here in the U.S.
Join us from 5:30-7pm for a chance to learn about pressing refugee and human trafficking issues, and to hear IRC staff members speak about the work we do locally to help resolve such issues.
We will gather in the Jackson-King Street alley (between 1st and Occidental) behind the IRC office in Pioneer Square, giving community members a chance to come together and bring life to a previously deserted area on our block. Popcorn and refreshments will be provided!
The IRC is proud to support the efforts of the Alley Network Project – a community group working to transform Pioneer Square's alleys into one of its "unrivaled assets." When it comes to alleys, project members have a unique perspective. Rather than seeing trouble spots, they see visually striking spaces with exceptional architecture and the potential for becoming hot-spots for arts, culture, and community. We at the IRC are excited to be involved in one of the first of a series of alley events in our neighborhood. To learn more about the Alley Network Project, visit alleynetworkproject.com.

For more information about the upcoming film screening on Sept. 15, contact Adrienne Ramm at Adrienne.Ramm@Rescue.org.
RSVP on Facebook and invite your friends here!

Return to the IRC in Seattle