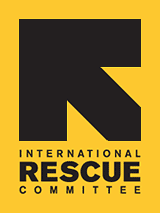 40-Hour Community Interpreter Training
TRAINING OPPORTUNITY ANNOUNCEMENT
The Suburban Washington Resettlement Center is looking for 18 to 24 qualified, willing and interested candidates to participate in a 40-hour (5-day, 8 hours/day) community interpreter training course certified by Cross Cultural Communications, Inc., (www.cultureandlanguage.net), a company providing government agencies and non-profit organizations with training in language and culture, services to immigrants, interpreting, and education for translators and interpreters.
Community interpreting is a growing profession that targets the sectors of health care, education, and human and social services. In the past, families and friends used to interpret in these settings. Today, federal civil rights legislation, national ethics and standards for interpreters, hospital accreditation agencies, and many state and municipal laws endorse or promote the use of qualified interpreters. A qualified interpreter should, at minimum, attend professional training and be tested for language proficiency.
When:
Day 1: Monday, December 3rd, 9 A.M. to 5:30 P.M.
Day 2: Tuesday, December 4th, 9 A.M. to 5:30 P.M.
Day 3: Friday, December 7th, 9 A.M. to 5:30 P.M.
Day 4: Monday, December 10th, 9 A.M. to 5:30 P.M.
Day 5: Tuesday, December 11th, 9 A.M. to 5:30 P.M.
Where:
Suburban Washington Resettlement Center
8719 Colesville Road, 3rd Floor, Silver Spring, MD 20910
Fee: $150 (scholarship available if you are a current SWRC client.)
Qualifications:
You are 21 years old or older.
You possess good English proficiency (short listed candidates will be assessed for their English proficiency level)
You have been in the United States of America for over 180 days (preferred).
Experience with refugees or asylees strongly preferred. Former or current refugees and asylees are encouraged to apply.
Requirements:
Selected candidates must attend all sessions (5 days).
Selected candidates must commit to completing 10 to 20 hour unpaid practicum (observation period) to work as a community interpreter at the Suburban Washington Resettlement Center upon the completion of the training.

Application Due: November 6th, 2012
If you are interested, please submit your resume either electronically or by mail to Hanako Kubori, Community Interpreter Program Coordinator, at Hanako.Kubori@rescue.org, or Attn: Hanako Kubori, 8719 Colesville Road, 3rd Floor, Silver Spring, MD 20910. You may also hand deliver your resume to the SWRC reception desk. No calls please.