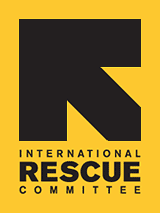 Celebrating Partnership: 2nd Annual Business Partner Appreciation Luncheon
On Wednesday November 16th, the IRC hosted Celebrating Partnership, its second annual business partner appreciation luncheon at the Silver Spring e Plaza Hotel. Celebrating Partnerships aimed to express the IRC's appreciation for the many wonderful companies and organizations that work with and employ the IRC's refugee and asylee clients. Partners both old and new were honored for their vital contributions in the difficult process of starting one's life in a new country. Ranging from businesses employing clients in their very first jobs, to empowerment and career development organizations that work with clients on achieving their career goals, the individuals at the event represented invaluable partnerships, for which the IRC Silver Spring is incredibly grateful.
The atmosphere of the luncheon was both cheerful and moving, with inspiring speeches from IRC clients, staff and partnering businesses. Business partner of the year was awarded to particularly outstanding partners Buca di Beppo, an Italian restaurant in DC, as well as Corner Bakery. Both Buca di Beppo and Corner Bakery are using their success with the IRC in Silver Spring to reach out to their other offices and encouraging IRC partnership across the nation, taking the partnership to a whole new level.
This event was just one way in which the IRC in Silver Spring was able to express our gratitude and dedication to continue to strengthen partnerships within the community. However, to our partners, we are fully aware that we can never thank you enough!