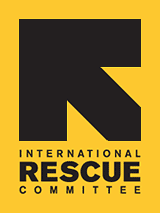 Computer Classes at the Suburban Washington Resettlement Center
The International Rescue Committee in Silver Spring is excited to announce the inauguration of its on-site computer classes. The IRC in Silver Spring acquired 13 refurbished Dell computers from First Time Computers, which will be set up in classroom in the Suburban Washington Resettlement Center two nights a week for five weeks. The classes are designed to support individuals in their professional development by helping expand their computer literacy skills.

The IRC is partners with ByteBack, a nonprofit organization provides computer literacy and employment readiness skills to underserved communities throughout Washington D.C., to train IRC volunteers to teach the computer classes. These classes will focus on, but not limit themselves to:
Using a mouse and other basic components of a computer

Programs, such as Windows

Internet Browser

Internet Searches

Web Forms & E-mail Account Creation

E-mails: Receiving and Sending

Advanced E-mail Techniques

PC for Beginners 1, will begin Tuesday, September 18th and will continue each Tuesday and Thursday evening from 6pm – 8pm through October 18th. PC for Beginners 2 will commence on Ocotber 30th and will continue through December 4th, also on Tuesday and Thursday evenings from 6pm-8pm.

Please check back in the upcoming weeks to read more about the classes themselves. To support this intiative or any other Silver Spring programs, click here.

*To find out more about the partners that made this class possible, ByteBack and First Time Computers, please see their websites: http://www.byteback.org/ and http://www.firsttimecomputers.org/.


Photo of class registration on 9/11/2012 taken by Matthew Fortier.