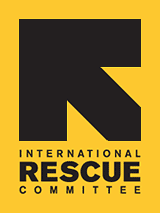 Early spring weather, early spring cleaning. What to donate!
If the warm weather has already pushed you into a Springtime state of mind, you may find yourself Spring cleaning earlier than expected. Before you throw out items that are no longer of use to you, take a look at the following list to see if your trash could in fact be someone elses treasure.
The IRC in Silver Spring is working with individuals who would greatly benefit from the following items:
Diapers (clean, unused)
Vacuum cleaners
Strollers
Car seats (unexpired)
Tea kettles
Folding chairs
Eye glasses/ frames
Warm sweaters
Warm (closed toe) shoes
School supplies
Unused socks and/or underwear

*If you are interested in making a donation including but not limited to any of the items above, please contact Erica Marcus at Erica.Marcus@rescue.org.