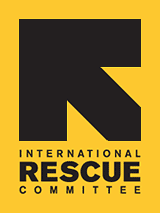 Immigration Team in Silver Spring Celebrates Successes
The IRC in Silver Spring is happy to announce the reaccreditation of Rachel Mogga and welcomes Abeje Chumo as full-time immigration staff.
This year's Immigration Team is making great strides and achieving incredible goals. During the first half of FY12 alone, the team served 411 clients, completed 150 adjustment applications, and conducted 211 consultations. The program has already doubled its 2011 outputs in half the time!
In addition, the immigration team received $11, 777.00 in USCIS fee waivers in April, enabling even the most disadvantaged clients to become permanent residents. Way to go team!