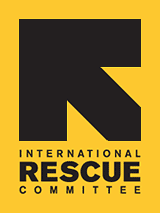 Immigration Workshops - on the Right Path to Citizenship
The Suburban Washington Resettlement Center (SWRC) Immigration Program began offering Adjustment of Status (Green Card) workshops for eligible clients. The Immigration Team held the first of what plans to be a regular workshop series on July 11, instructing 25 attendees on the benefits of beginning the path to citizenship and the steps necessary to achieve the ultimate goal of naturalization. Future workshops will be tailored to the requests and needs of attending clients' immigration status.
Clients not only approach the Adjustment of Status workshop with different immigration statuses, but also with varying levels of knowledge about the naturalization process. In order to better confront the possible roadblocks to naturalization they inevitably have to address in workshops, the Immigration Team attended a meeting organized by the Montgomery County Human Rights Commission (MCHRC) to discuss current challenges immigrants face in Montgomery County. At the Silver Spring Civic building on June 25, the Immigration Team and other groups from around the county discussed how barriers to English education and affordable housing are significant challenges in the county's immigrant community.
For clients who want to start the naturalization process or attend a future Adjustment of Status workshop, English language education is especially crucial. The SWRC immigration program updated its list of recommended service providers and partners in the surrounding area, including English as Second Language (ESL) providers. These updates include current prices and discounts available to clients. These updates will be instrumental in assisting clients who are applying for naturalization and need to attend the required English and Civic classes. The SWRC Immigration Team will continue to provide high quality immigration services at minimal cost. Providing naturalization services for eligible clients has been a continuing priority for the SWRC immigration team.
* The Team has not yet scheduled further adjustment of status workshops, but due to the tremendous interest and client participation, will offer more sessions in the coming months. Please check the IRC Silver Spring website for updated information.