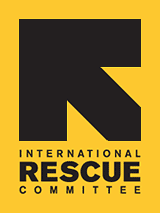 Intern Spotlight - Aaron Olson
Aaron Olson recently completed a three month internship with the employment team at the International Rescue Committee in Silver Spring, MD. Aaron quickly became an integral part of the employment team, demonstrating genuine dedication and commitment to the mission of the IRC and the Refugee and Asylee community. We were fortunate to be able to speak to Aaron about his experience in Silver Spring.

Why did you apply for an internship with the IRC?
I applied to work with the IRC because I knew the hands-on experience and opportunities I would receive. I had looked into a lot of internships but after reading descriptions and doing some research it seemed like the IRC would really give me the chance to do more than the typical intern duties. I also was very interested in the type of work that the IRC does. It sounded really rewarding to be able to work with refugees one-on-one.

What were your main responsibilities?
Since I worked on the Employment Team, my main responsibilities revolved around assisting clients in securing their first jobs in the U.S. I spent much of my time creating and critiquing resumes but I also got the opportunity to take clients to their interviews and help them through that process. I was constantly communicating with the clients to stay updated on their job searches and to give them the tools they needed to succeed.

What was the most rewarding part of the internship?
The most rewarding part was most definitely being able to see clients that I worked with extensively, get their first jobs in the U.S. It was really amazing to be able to see the transformation from when the clients first arrived at the Resettlement Center to when they became employed. Very few internships give you the opportunity to see a tangible impact like that.

What was the most challenging part of your internship?
The most challenging part about working for IRC was the pace of the office. Everyone is always going one hundred miles an hour because that is what it takes to serve the clients effectively. Most of the time I enjoyed the fast-paced environment but some days it was difficult to keep up.

What skills were most important in being effective in this position?
I think that by and large the most important skills are the ability to multitask and to be flexible. There were rarely two days in a row where I would be doing the same tasks. Each day was a new adventure so you have to be able to learn quickly and to be able to adapt to whatever is thrown at you.

Did you have a most memorable moment?
I don't have one single most memorable moment but one thing I will remember is the way that the clients reacted when I told them I would no longer be working at the IRC. Most of them did not understand why I was leaving and many took pictures with me, gave me hugs, and genuinely thanked me. It's pretty cool to know that I had such an impact on these people.

Did this internship meet your expectations? How did this internship compare to other internships you or your friends have had?
This internship definitely met my expectations and exceeded them. When I would talk to my friends about my internship they were always amazed at the level of interaction I was having with clients on a daily basis. Many of my friends had project based internships that were slow-paced and some days they would not have much to do. My internship at the IRC was much different. There was always something to do and always someone to help out.

We would like to thank Aaron and all of the amazing interns and volunteers that we have working at the IRC in Silver Spring. Without these dedicated individuals, the important work we do would not be possible!



Phillip Bailey, Employment Specialist, and his intern, Aaron Olson. Photo taken by Erica Marcus.

Interested in volunteering or interning with the IRC in Silver Spring? Please contact check out the open positions posted on rescue.org or email SilverSpring@Rescue.org.