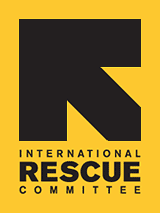 Making Citizenship a Possibility with Marriott in Washington, DC
On January 9th, the IRC in Silver Spring's Immigration team partnered with the National Immigration Forum to host an information session on naturalization at the Marriott Hotel in downtown Washington D.C. During three sessions held throughout the day, the team presented to 27 individuals coming from a variety of different countries, including El Salvador, Santa Domingo, the Dominican Republic, Cambodia, Vietnam, the Ivory Coast, Laos, India, Ethiopia, and Cameroon.
The varied background of participants and their enthusiastic participation as they learned about the path to citizenship, made for a somewhat tiring but successful day as assessed by the Immigration team, who noted that many of the participants had been in the United States for over five years (one had even been in the US for over thirty years), yet all only possess their green cards.
The Immigration team will return to the Marriott hotel in the near future to assist others with beginning the citizenship process. The team is excited about this new partnership and all the possibilities that it holds in helping immigrants to realize their dreams of becoming United States citizens.
If you are interested in finding out more about the Immigration Services at the International Rescue Committee and/or know someone who is looking to file for their Green Card or their United State Citizenship, please contact the IRC at (301) 562 8633 Extension 225.