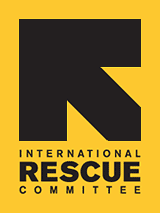 Martin Luther King Jr. Day of Service in Montgomery County
On Monday, January 16th, the International Rescue Committee in Silver Spring joined the Montgomery County community for a Day of Service in honor of Martin Luther King Day. The Day of Service was held in Bethesda at the Montgomery County Conference Center at the Marriott Hotel, which hosted around 2,000 volunteers. In addition to information stands, where members of the community could learn about the different organizations in the area and how to get involved, there were tables dedicated to on-site services projects for kids to get actively involved. The service projects ranged from making blankets for the Montgomery Hospice Center to decorating placemats for homeless shelters in the county. At the IRC's table, kids could decorate welcome signs and cards written in English, French, Swahili, Farsi, Arabic, Tigrinya, Amharic, Nepali and Burmese intended for recently arrived refugees to their new homes in the Suburban Washington area.
IRC Vista Kathryn Gray and IRC Intern Mari Quenemoen helping out at the service project table at the MLK Day of Service in Bethesda, MD. Photo taken by Erica Marcus.

The day proved to be a huge success. The IRC not only has 10 beautifully decorated welcome signs for Case Managers to use when picking up refugees from the airport and around 50 cards with personalized notes to be placed in their new homes, but in addition has new friends in what has shown to be an active and caring community.

"Everybody can be great, because anybody can serve. You don't have to have a college degree to serve. You don't have to make your subject and verb agree to serve. You only need a heart full of grace. A soul generated by love." - Martin Luther King, Jr.