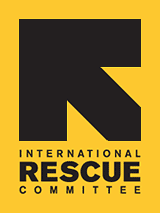 Open House March 15th!
Please join the International Rescue Committee, Lutheran Social Services, the Ethiopian Community Development Council, Baltimore City Community College and the Maryland Department of Health and Human Services for the Suburban Washington Resettlement Center's Open House to celebrate the new SWRC office space.
As we start our 5th year working together as the SWRC in a brand new home, we open our doors and invite you to learn more about the important work that the SWRC does inside and outside our office walls. The member agencies of the SWRC work together under the auspices of the Maryland Office for Refugees and Asylees to assist and support individuals re-starting their lives in the United States. However, achieving this goal would not be possible without the understanding and support of the greater community.

Contact Erica Marcus at Erica.Marcus@rescue.org to find out more information.
Please stop by anytime between 5 and 8 pm and join us for some refreshments good conversation!