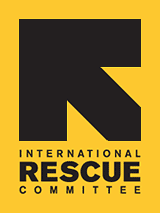 Priority Partners Prioritizes Health Education
For the past 3 years, the Priority Partners Health Advocate program has collaborated with the IRC Health team in providing preventative health education materials and information for Suburban Washington Resettlement Center (SWRC) refugee and asylee clients. Priority Partners is a Managed Care Organization authorized by the State of Maryland to provide health care services for over 225,000 Medicaid recipients. The Health Advocate program is offered to Maryland residents who are interested in staying healthy and providing a healthy environment for their families. Community Health Advocates are trained on specific health topics to provide no-cost health education classes and health education resources throughout various communities in Maryland.
Emily Boulin, one of the lead Community Health Advocates, has facilitated numerous health workshops for SWRC clients, including topics on cold and flu prevention, women's and men's health, primary care, nutrition, heart health, and dental care. Ms. Boulin has a large amount of experience in working with various refugee, asylee and immigrant communities through the area. As an accomplished health educator, Emily has truly made SWRC clients a priority by regularly providing health education resources for the IRC health team and tailoring important health education messages based on the population and English proficiency levels. Emily says she enjoys working with SWRC clients because of their strong sense of appreciation and desire to learn about preventative healthcare options available in the United States, some of which might not have existed in their home countries. As the IRC Health Promotion and Outreach program continues to develop and expand, the Priority Partners Community Health Advocate program will continue to be a key partnership in the program's success.
If you are interested in learning more about the Priority Partners Community Health Advocate program, call 410-424-4747.