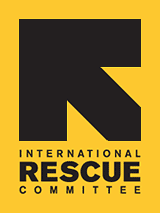 Professional Mentorship Program - Up and Running!
The IRC's "Road to Self-Sufficiency" (RSS) Employment Program, through collaboration with the IRC Volunteer Coordinator, has launched a pilot Professional Mentor Program to help new clients receive mentorship from both program alumni and established professionals in various industries. On April 23rd, four mentees interested in the banking sector met with an IRC alum who began working in a bank in the summer of 2011. The mentor, who is already thriving at the bank and has been promoted, shared his experience with the group of mentees. Through discussing how he succeeded in obtaining a job offer, including the various jobs he took in order to build his skills in certain areas that would ultimately help him get hired, and in helping to set realistic expectations as to what it was like to work and succeed in the industry, the mentor was able to prepare the mentees to succeed in their goal of working for a bank. Soon after, three of the four candidates received job offers from a local bank and the last candidate will soon begin working in retail as a stepping stone towards his goal.
More recently, on May 8th, the Professional Mentor Program held a mentorship session for the hospitality industry. Six mentees and an American Professional from the Human Resources Department of a major hotel met for the first time to discuss aspirations, goal-setting, expectations and general information about the hospitality sector. The group of mentees ranged from young, inexperienced men and women to individuals who were highly accomplished in their fields back in their country of origin and who were seeking advice on reestablishing themselves in their career here in the U.S. The session was highly successful and each client left with a specific plan for improving their skills and knowledge in the hospitality sector and ultimately, for succeeding in their job search and working in a hotel. The next section, which will include mock interviews, will take place next month.
The RSS Program plans to slowly expand the Professional Mentor Program, both in the number of clients served and the number of industries covered. As more and more clients successfully enter the workforce and succeed in their field, they in turn look to give back by serving as mentors in their community. Coupled with the IRC's vibrant team of volunteers, these mentors are a formidable resource to the refugee and asylee communities. If you are interested in becoming involved as a volunteer, please email Volunteersilverspring@rescue.org for more information.