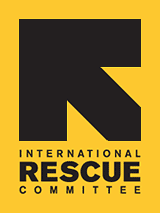 Spotlight Story: Ermias
This article is the second of a series that focuses on an individual or group of individuals who have been identified as some of our many shining stars. We believe that these inspiring individuals deserve a moment in the spotlight to be recognized for their hard work and determination.
Ermias fled to the United States two years ago, seeking refuge from persecution faced in his native Ethiopia as a result of his political beliefs. The journey required significant personal sacrifices – he was forced to leave his home country, family, friends, familiar environment, and financial security gained through a lifetime of hard work and study.
"When I moved and I came here, it was a different culture, different people, and it was all very modern. They way to catch the cab, the way to catch the train, the way to catch the bus, are all extremely different from our experiences," Ermias explains. Like so many of the refugees and asylees the IRC in Silver Spring serves, though, Ermias brought with him a wealth of life experiences, skills and positive attitudes that have enabled him to adjust and thrive in a new country.
Recalling the advice of his father Ermias wisely recommends, "Be a hard worker. As long as you are a hard worker everything will be easy in this world, no matter where you go. In Ethiopia, in the U.S., in Japan in India, anywhere you go, if you are a hard worker you will be successful your whole life."
With this as his mantra, Ermias searched diligently for work. He connected with the IRC and was paired with an employment specialist who helped him to improve his resume and search for job opportunities within his field. He was also willing to take any job – "I didn't care what job I was doing," Ermais explains, "As long as it covers my bills, my house, my wife, and my food, I don't care what it is. I am programmed for work."
Ermais' diligence earned him a job at Canada Dry, where he began in an entry level warehouse position. He has since been promoted several times and is now the Supervisor of Receiving and Shipping, overseeing everything that goes in and out of the company.
Ermias is not only a committed employee but also a dedicated husband. After a long separation he was finally able to bring his wife to the U.S. after receiving his asylum, and is now supporting her while she pursues an accounting degree.
Despite his many achievements, Ermais acknowledges that his journey has not always been easy. He empathizes with other immigrants who might feel sad and overwhelmed at the daunting task of adjustment. Speaking from experience he suggests, "To be alone is what makes you more depressed. Go to a friend's house. If you have no friends, go to a movie, go here and there. Keep yourself busy…Be strong and take it easy."
Ermias looks forward to a full life with his wife, hoping to go back to graduate school to study business and eventually open his own import/export business. He also hopes to be able to help others from his home country some day.