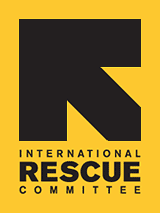 A Refugee's Arrival in Tucson
A Refugee's Arrival in Tucson
Imagine you have been in travel-mode for three days – waiting in airports, listening to safety procedures, sitting packed in one chair for hours – to reach an unfamiliar destination and start a new life.
Abduh*, a 30-year-old refugee from Eritrea, arrives at Tucson International Airport on Wednesday, May 19th. At 6 PM his friend Paulo*, who arrived in Tucson a year ago, and his case manager Aram Mohammed are awaiting his arrival.
At 6:14 pm Abduh – decorated with bags and tags from the International Organization of Migration (IOM) – comes down the escalator and walks happily into the arms of Paulo. Ongoing joyful hugs and shouts of laughter express the mixed feelings of excitement and exhaustion, unease and relief.
Wanting to walk out of the airport with only his plastic IOM bags, Aram reminds Abduh to pick up his luggage. One suitcase and a big bag of chilies; that is all.
Leaving the airport, Abduh is welcomed by fresh air and the warm sun setting over Tucson. Aram takes him to Paulo's apartment, where he will be staying. During the half hour ride Abduh gets the first glimpses of his new home. A moment he has been waiting for for seven years.
When Aram drops Abduh and Paulo off at the apartment complex, he informs them what is on the schedule for tomorrow. From now on, Abduh will go through a series of intakes, application procedures and medical appointments.
But today – a 72-hour day for Abduh – he has already gone through an overkill of information, emotions and new experiences. After enjoying the traditional Eritrean dinner that his friend prepared, the last to-do-thing on today's calendar is sleeping.
*Names changed to maintain confidentiality.
Written by : Kirsten Boele