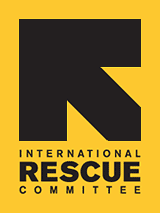 Flight Art Exhibit Now Showing at Cochise Community College
Flight: Mid-century Masters Interpret the Escape for Survival
The IRC in Tucson is pleased to announce a partnership with Cochise Community College to showcase a rare collection of 20th Century artists: Flight: Mid-century Masters Interpret the Escape for Survival. This is a very special portfolio of 12 individual works by 20th Century masters representing their interpretation of the struggle of those who flee their homes in search of safety and freedom.
Joan Miró, Paris, 1966
The collection consists of 11 lithographs and 1 serigraph. The exhibit includes the works of 12 master artists: Eugene Berman, Alexander Calder, Marc Chagall, Viera da Silva, Adolph Gottlieb, Wifredo Lam, Jacques Lipchitz, André Masson, Joan Miró, Robert Motherwell (serigraph), Edouard Pignon, and Fritz Wotruba.
The Flight collection was originally commissioned by American WWII hero Varian Fry, an IRC representative in France during WWII, who rescued over 1,500 writers, artists, intellectuals, and over 2,000 other refugees. Among those Fry helped rescue were Hannah Arendt, Andre Breton, Marc Chagall, Marcel Duchamp, Max Ernst, Wand Landowska, Jacques Lipchitz, and Heinrich Mann.
In the 1960's, to raise funds to support IRC's life-saving work, Fry began assembling a portfolio by 12 established artists whose work would be based on the theme of flight, to reflect the plight of the refugees. All plates were destroyed by the artists after the printing.
Flight Exhibit Hours & Location
The Flight Exhibit will be on display through March 22 at the Cochise Community College, Sierra Vista Campus Library Commons. Viewing hours are as follows:
Monday-Thursday, 8a-9p
Friday, 8a-4p
Saturday, 10a-4p
Sunday, 12p-5p
To learn more about this event and other Flight exhibitions, contact:
Melissa Wieters, Development Officer
(520) 319.2128 x124