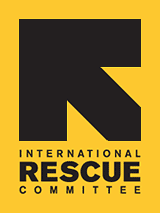 ASL Teachers Needed to Support Program for Deaf Refugees
In the last two years a number of deaf refugees have arrived in Tucson, Arizona with the majority coming from Bhutan. Some speak a version of Nepali Sign Language but many have developed signs understood only by close family members. As a result deaf refugees tend to remain stagnant in their acculturation process as their community progresses around them.
With the help of Elyse Rolino, a summer intern from Gallaudet University, the IRC in Tucson has implemented a program which assists deaf Bhutanese clients in learning American Sign Language (ASL), connecting to the Tucson Deaf community and discovering their own potential. We are currently seeking volunteer instructors to assist with a weekly ASL class. Volunteers should be native or proficient in American Sign Language (ASL) and have experience working with individuals from other cultures.
To volunteer or inquire about this innovative program please contact Andrew Jenkins, Volunteer and Internship Coordinator . To share resources or support IRC's programs for deaf clients contact Aaron Grigg, Center for Well Being Program Manager.