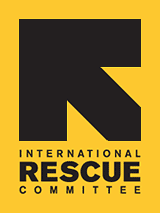 Calling All Hotel Shampoo Collectors
Your generous donations not only directly assist families, they also provide a greater allocation of funds for services that help refugees adjust to their new lives in Tucson.
We are currently in great need of hygiene and school supplies. These items may include any that you find on an average school supply list as well as soap/ shampoo/ deodorant/ razors/ lotion/ etc. We hope to make refugees' first experiences of American schools the best they can be by providing these materials as school terms begin in September. We find that the best way to meet the needs of refugees is by calling upon caring members of the community who are willing to participate in donation drives.

You can support us in a multitude of other ways, as well:

- online donation
- mail a check to 5102 E 5th St., Tucson, AZ
- donations of gently used items (sorry, no food or clothing)



Please contact Brittany Schilling at brittanysc@theIRC.org for more information.