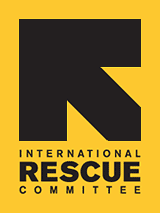 Case Management (Medical Services)
Job Title: Intern, Medical Services Case Management
Country Profile: US Programs
Location: Tucson, AZ


Position Description:
The Medical Services Case Management Intern will assist the Medical Case Manager in managing the medical and health outreach programs of IRC Tucson. Interns will gain experience networking with healthcare providers, managing databases, and working with multi-cultural individuals with special medical needs.

Responsibilities:
Coordinate and track the medical appointments, transportation and interpreter needs for assigned clients, utilizing interdepartmental and system-wide databases
Assist clients with transportation for medical appointments as necessary
Advocate for clients' needs when accompanying them to medical appointments
Work independently on an assigned project related to refugee health
Assist with projects and administrative duties as assigned by the Medical Case Manager.

Requirements:
Pursuing degree in health sciences, social work or possessing equivalent experience
Ability to maintain confidentiality regarding client information
Strong knowledge of database management and design; MS Outlook, Access, Excel and Word
Strong intercultural communication skills; demonstrated ability to work effectively with people from other cultural backgrounds
Strong organization skills and attention to detail
Must have driver's license, personal vehicle, auto insurance, and clean driving record

Commitment:
12 hours/ week for 3 month period
Avialability during IRC business hours (M-F, 8:30am-5pm)

Reports To: Medical Case Manager

To Apply:
Submit a resume, cover letter, and internship application to Andrew Jenkins, Internship Coordinator, at VolunteerTucson@Rescue.org. Some positions may require additional documents. Applicants will not be contacted for interviews until all materials are received.